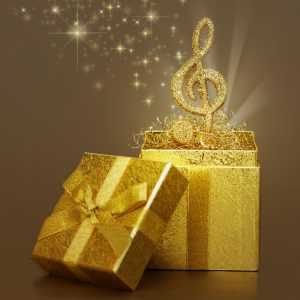 GIVE THE GIFT OF MUSIC
Give your family and friends something that will last all year—a one-year membership in Pennsylvania Music Preservation Society (PAMPS), producer of the Great Pennsylvania Music & Arts Celebration on Memorial Day Weekend at the Allentown Fairgrounds. Your gift recipient will receive VIP parking and seating at the next Celebration, discounted ticket prices, recognition in our programs and handouts, and entry into a drawing for valuable gift cards. Due to the cancellation of previous events and the pandemic, existing memberships will be extended until December 31, 2023.
Your purchase of a $25 membership (see the link below) will help keep the admission-free Celebration a major platform for showcasing some of the state's top performers and artisans, while also giving emerging young musicians a platform to gain exposure and experience.  Memberships also help support our education and veterans' initiatives throughout the year.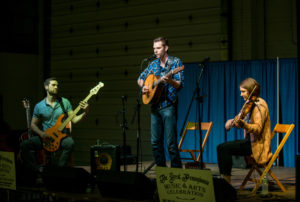 If you love music—all kinds of music—and want to help us pursue our mission of helping Pennsylvania musicians and artisans to find new audiences, and of preserving Pennsylvania's historic and ongoing musical and artistic contributions, then join us by becoming a member of Pennsylvania's Music Preservation Society (PAMPS). We're the non-profit organization that has produced the annual Celebration and other events at the historic Allentown Fairgrounds since 2018.
Your annual membership fee of $25 will not only help underwrite the budget for the diverse musical groups that perform with us, but will also demonstrate your tangible support of our efforts to support youth music activity and education, preserve Pennsylvania's rich music heritage, and on Memorial Day weekend, to honor and support our military veterans. Your support, in turn, will translate into broader public recognition and corporate sponsorships.
What's In It For You?
Your membership stays active for a full year
Discounted ticket prices
Special parking and seating at many events
Your name in our membership list in the program and other displays
The satisfaction of being part of something great!
The cost of membership is only $25, which can be paid online or by sending a check.
Click "Join" to pay online using PayPal, which also accepts credit cards.
To pay online without using PayPal, click here to use the Snowball giving portal. You'll need to supply your email address in your submission so that we can correspond with you. Please enter all fields in the form so that the transaction succeeds.
Membership dues can also be paid by sending a check for $25, payable to PAMPS, to 1201 Country Ln, Allentown PA 18104-1902. You can download the optional application form by clicking here. If you don't include the application form with your check, you must include a return address along with your email address (or phone number if you don't use email) with the payment.
Thanks for supporting us!