MUSIC ALIVE! with Dave Fry and Cunningham & Associates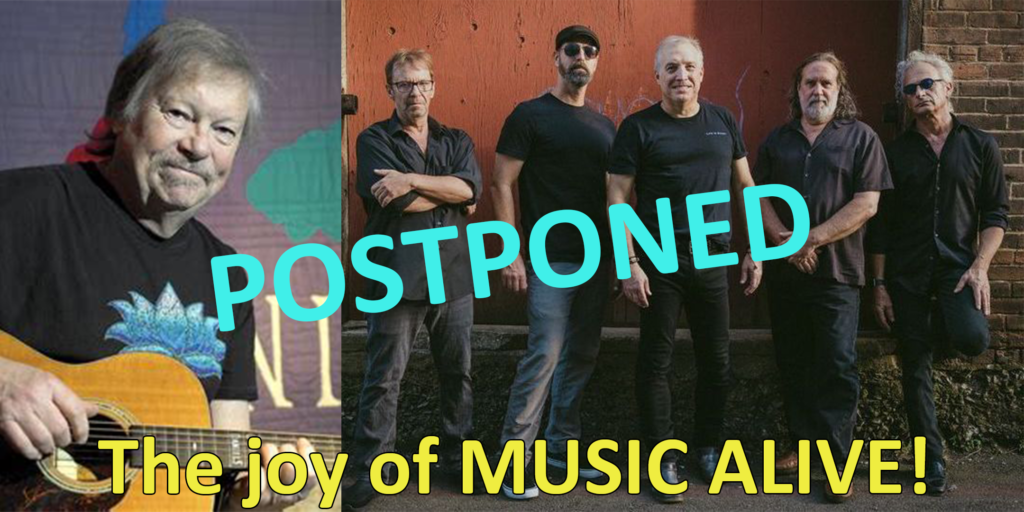 The "Music Alive!" fundraiser scheduled for Thursday, July 21, 2022 at the MainGate was postponed due to the heat advisory. The concert would've been held in an open air venue where the heat index was expected to exceed 100 degrees. For the safety and comfort of our guests and performers, we felt it best to be cautious. We'll announce a new date as soon as we can.
Saturday, June 26, 2021:
"Music for Heroes" concert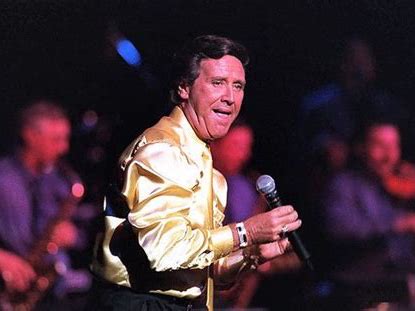 Pennsylvania Music Preservation Society (PAMPS), in collaboration with the management of the recently reopened Ritz Barbecue in Allentown, presented a concert featuring polka king Jimmy Sturr & His Orchestra, popular songstress Kendal Conrad, and local favorites Steve Brosky and Steve Jones at the Maingate, 448 N 17thSt, Allentown PA on Saturday, June 26, 2021 from 12:00 PM to 7:00 PM.
For this show, PAMPS provided "Music for Heroes" table seating for military veterans' groups and for members of volunteer medical organizations of Lehigh County that work in the Lehigh Valley protecting our people from COVID-19. Tickets for these heroes were distributed by our honorary co-chairs, Allentown Mayor Ray O'Connell and Lehigh County Executive Phillips Armstrong. Please consider supporting this cause by donating at www.gofundme.com/f/music-for-heroes.
Jimmy Sturr (5:00-7:00) is an American polka musician, trumpeter, clarinetist, saxophonist and leader of Jimmy Sturr & His Orchestra, the country's most popular polka band. In addition to earning five gold records, Sturr and his orchestra have won 18 out of the 24 Grammy Awards given for Best Polka Album, are on the Top Ten List of the All-Time Grammy Awards, and have received more consecutive† Grammy nominations than any other artist. Jimmy Sturr & His Orchestra are a favorite of the Pennsylvania polka community along with polka fans from all over the world. www.jimmysturr.com, www.cbsnews.com/news/king-of-polka
Thanks for your support of Music ALIVE in 2020!
Thanks to everyone who made "Music ALIVE" at the Allentown Fairgrounds a joyous and successful event on September 5! With performances by local favorites The BC Combo, James Supra Band with Sarah Ayers, and the Large Flowerheads, and Phil Forchelli's City Entertainment Systems crew running sound, a great time was guaranteed! PAMPS board member Jim Spang was largely responsible for organizing the many aspects of the concert, and we were rewarded with great attendance. We'd also like to thank our host Mike Mittman and everyone at Service Electric Cable TV, Inc. for televising our event. Free masks and hand sanitizer were available. We hope to continue presenting concerts that the whole family can enjoy. (Most photos: Jane Geist Photography)
Saturday, Sept 5, 2020:
Music ALIVE at the Allentown Fairgrounds!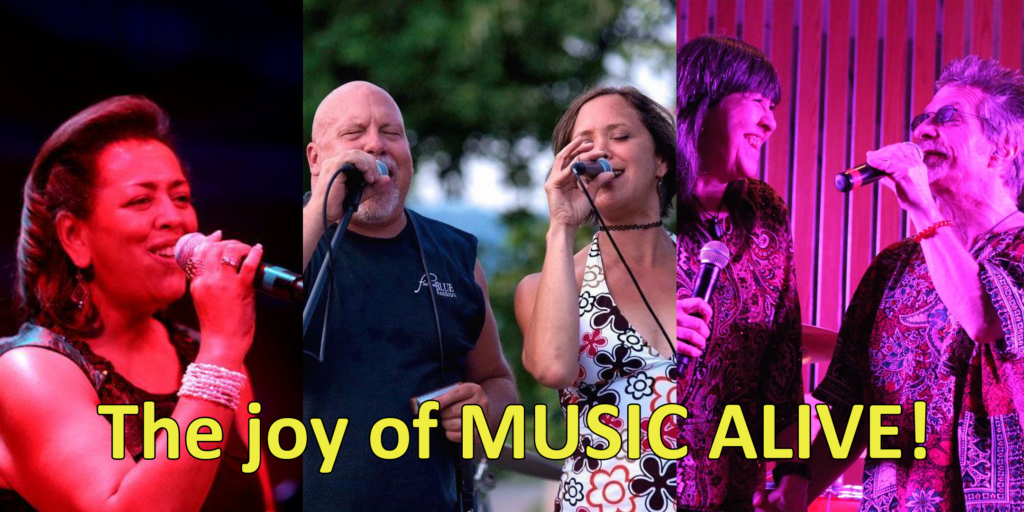 William Shakespeare said it best: "If music be the food of love, play on!" On the Saturday of Labor Day weekend, Pennsylvania Music Preservation Society (PAMPS) will present "Music ALIVE at the Allentown Fairgrounds" featuring a day full of live musical entertainment.
The BC Combo is among the Lehigh Valley's top performing groups, with a wealth of experience and passion for many genres of music. Bev Conklin has won numerous Lehigh Valley Music Awards for Best Female Vocalist, Best Blues Vocalist, and Best All-Around Performer, and received a Lifetime Achievement Award from the Blues Musician's Guild of the Lehigh Valley.
The Jimmy Supra / Sarah Ayers Band has repeatedly been voted Best Blues Rock Band by the LVMA, and features high-energy harmonica and guitar-driven blues rock. Jimmy has won Best Harmonica Player honors in a 19-year LVMA streak, and Sarah has won for Best All-Around Performer, Best Female Vocalist, Best Singer-Songwriter, and Best Album.
The Large Flowerheads bring to life the groovy musical sights and sounds of the '60s. Named the Best Entertaining Band at the Lehigh Valley Music Awards for an entire decade, the Flowerheads perform the music of the Beatles, Rolling Stones, Sonny & Cher, the Mamas & the Papas, Jefferson Airplane, and a lot more.
Click on Buy tickets to reserve one or more tables for 4 or 6 at the shows via Eventbrite. Prices are $15 per seat for either the afternoon show or the twilight concert, or $25 per seat for an "all day pass" for both shows.
All pandemic guidelines will be followed. Rain date is Sunday, Sept. 6.
"Feast the Fair" over Labor Day Weekend 2020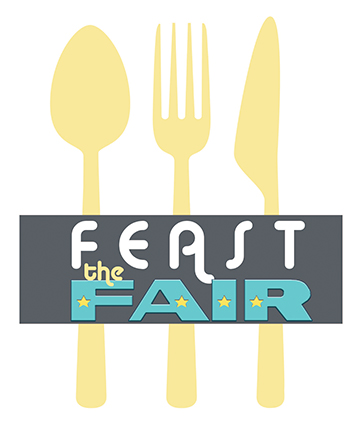 The Great Allentown Fair is giving the community the opportunity to get your fair food fix over Labor Day Weekend!
The FEAST THE FAIR event will take place, Friday, September 4 through Labor Day Monday, September 7, 2020 from 11:00 am to 8:00 pm.
Favorite Fair food vendors will be on the Fairgrounds property outside the Agri~Plex facility serving up all the Fair food classics – to go!
To continue the Fair Preview Night tradition, each attendee is asked to bring a dry or canned good donation to place in the Second Harvest Food Bank of the Lehigh Valley collection bin.
Admission is free. All attendees are asked to follow social distancing guidelines and wear a mask.
For more information regarding FEAST THE FAIR including a food vendor list, visit the Fair's website at www.allentownfair.com.
Monday, May 25, 2020:
Memorial Day streaming event on WFMZ.com
Click here to read the WFMZ.com online article.
To access the streaming Memorial Day observance, go to WFMZ.com on Monday, May 25, 2020, then click on the link for the event. See below for information about this event. Thank you for being part of this important community remembrance.
Dave Fry Chairs PAMPS Education Committee
Award-winning musician Dave Fry plans to work with PAMPS to create children's programming as part of the Great Pennsylvania Music & Arts Celebration, and to establish a visiting music program for area schools.
Fry, who performs in schools and festivals as an adult and children's musician, has been a Lehigh Valley Music Awards recipient for many years. At this year's awards ceremony, he was named Outstanding Child Audience Music Performer of 2019, and also received the award for Folk Band/Soloist and College/Community Radio Personality. Fry plays traditional and contemporary folk music on acoustic guitar, mandolin and banjo. He entertains all ages, building community along the way.
Children's music and performances will likely be part of the next Celebration on Family Music Sunday. The day will be dedicated to encouraging emerging young musicians and singers to find their place on the Main Stage, where they will showcase their talent before a live audience. As part of the day's programming, professional children's music performers also will be on stage to engage kids and adults alike in an entertaining and informative way.
"Bob Hope" USO Tribute Show plans to return for the next Music & Arts Celebration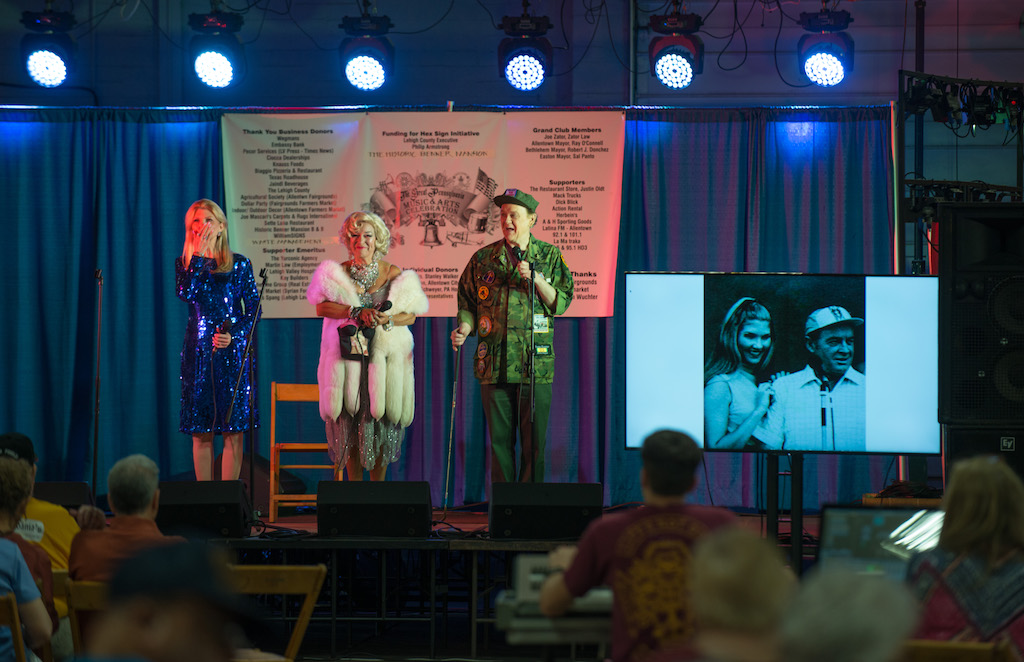 Bob Hope became famous for entertaining America's troops during four wars from 1941 to 1991. Las Vegas- based Bob Hope impersonator Bill Johnson brings the comedian's trademark rapid-fire wisecracking to life.
Friday, November 15, 2019:
Fundraiser with Alex Meixner
We're proud to announce our Celebration event featuring Linny Award winning performer Alex Meixner

Put on your partying shoes and come with your friends to the Maingate Nightclub at the Allentown Fairgrounds on Friday, Nov. 15, for an evening of rousing music, good food, and conversations with Alex Meixner, winner of the ArtsQuest Foundation's 2019 Linny Award for Performing Artist of the Year. The evening kicks off at 6:00 with The Main Street Cruisers, northeast Pennsylvania's Oldies Rock & Roll Show Band, prior to Alex taking the stage.
Meixner, Allentown's native son and Musikfest headliner, is famous for his versatile genre mashups of polka, pop music, funk, jazz, and who knows what else! He recently worked with Jack Black on the Netflix movie The Polka King, and his album Polka Freak Out was nominated for Best Polka Album at the 2007 Grammy Awards. Alex will, of course, play his signature instrument, the accordion. In between numbers, you'll hear about some of the exciting new programming planned for the 2020 Great Pennsylvania Music and Arts Celebration on Memorial Day Weekend in May. The free-admission Celebration is presented every year by Pennsylvania Music Preservation Society (PAMPS), which was co-founded by Alex.
This event at the Maingate is a membership fundraiser for PAMPS. If you attend the event to congratulate Alex on his ArtsQuest Linny Award, your $25 price of admission will cover the entire cost of your inaugural membership in PAMPS that will remain active until December 31, 2020. Please see the Membership page in this website for more details.
Saturday May 25 to Monday, May 27, 2019:
The Great Pennsylvania Music & Arts Celebration
We were pleased to feature FREE admission, FREE parking, and family friendly fun at the historic Allentown Fairgrounds on Memorial Day Weekend 2019!
Washington, D.C., has its National Memorial Day Parade, Philadelphia marks the occasion with Penn's Landing Waterfront Day, and in 2018, for the first time, northeast Pennsylvania observed the entire Memorial Day holiday weekend with The Great Pennsylvania Music & Arts Celebration, or PennMArt for short. Sponsored by Pennsylvania Music Preservation Society (PAMPS), a 501(c)(3) non-profit organization, the second-annual 2019 event was again held at the historic Allentown Fairgrounds on May 25, 26 and 27, to celebrate Pennsylvania's music, culture and arts.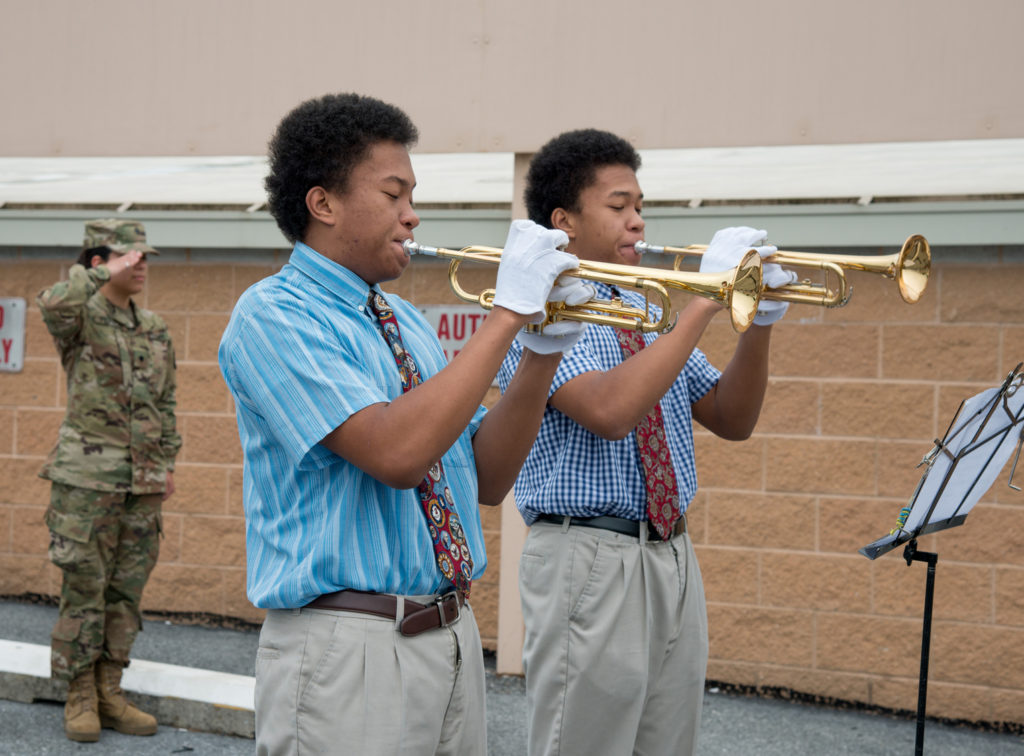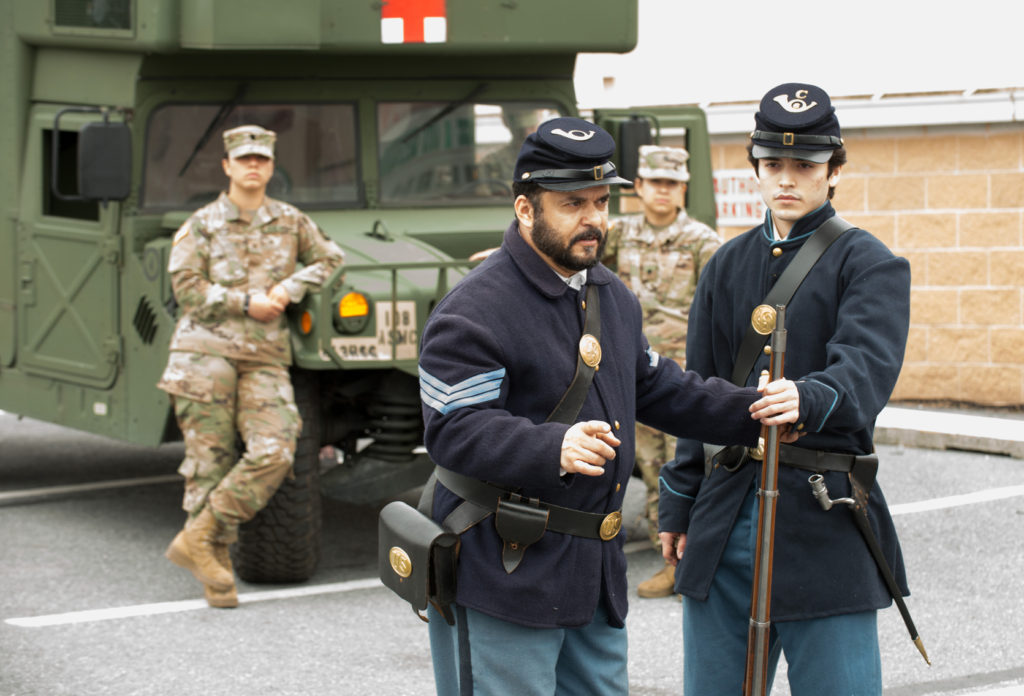 The Great Pennsylvania Music & Arts Celebration is unique in its support of veterans and veterans' groups, and its programming each year to put "Memorial" back in Memorial Day by fostering remembrance of the men and women who have served and died in the U.S. military. We are also proud of the quality and variety of the festival's free musical programming. The headliners and all other bands and performing groups selected each year have their roots in Pennsylvania, and reflect the state's rich and diverse musical genres that cut across generations and nationalities.
The 2019 programming included rock & roll, polka, folk, bluegrass, Celtic and Latino music, as well as a very professional version of a Bob Hope USO tribute show as attribute to veterans from WWII to Vietnam. We also showcased young musicians at a Sunday afternoon Rock Youth program. The annual Artists Market featured works by some of the Pennsylvania's finest artisans, including noted quilter Carole Dorr. Fifty different items of food were provided in a Food Court with six different tents serving Cajun, South Philly, Barbecue, seafood and fun foods like funnel cakes. Outdoor seating with umbrella tables, as well as indoor eating spaces, were provided.
There were lots of opportunities for the audience to get up and get in the swing. You could join the polka dancing under the outdoor tent, be part of the Sock Hop dance competition promoting "Socks for Veterans," or just find your favorite band and get moving.
And we had a play area for the little ones!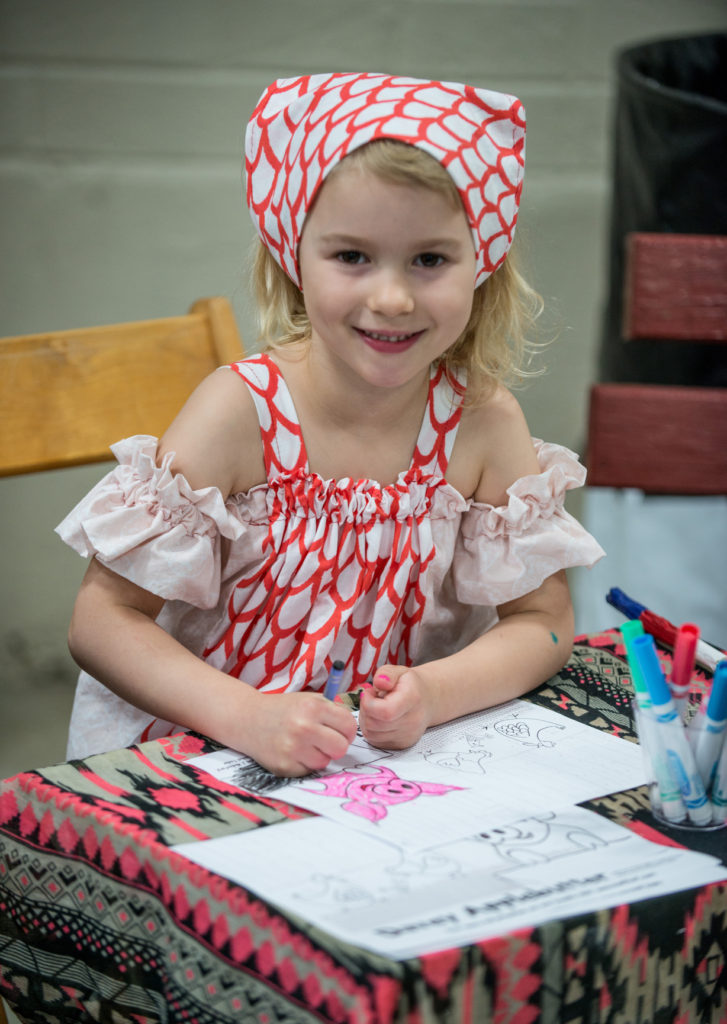 Most of the festivities were inside the spacious Agri-Plex building at the Allentown Fairgrounds. The fairgrounds is the perfect venue, making the celebration wonderfully handicapped accessible, providing free admission and loads of close-by free parking, and non-stop indoor and outdoor tent programming on three stages where the public could be sheltered from whatever inclement weather nature had to offer (although we were blessed with fine weather this year!).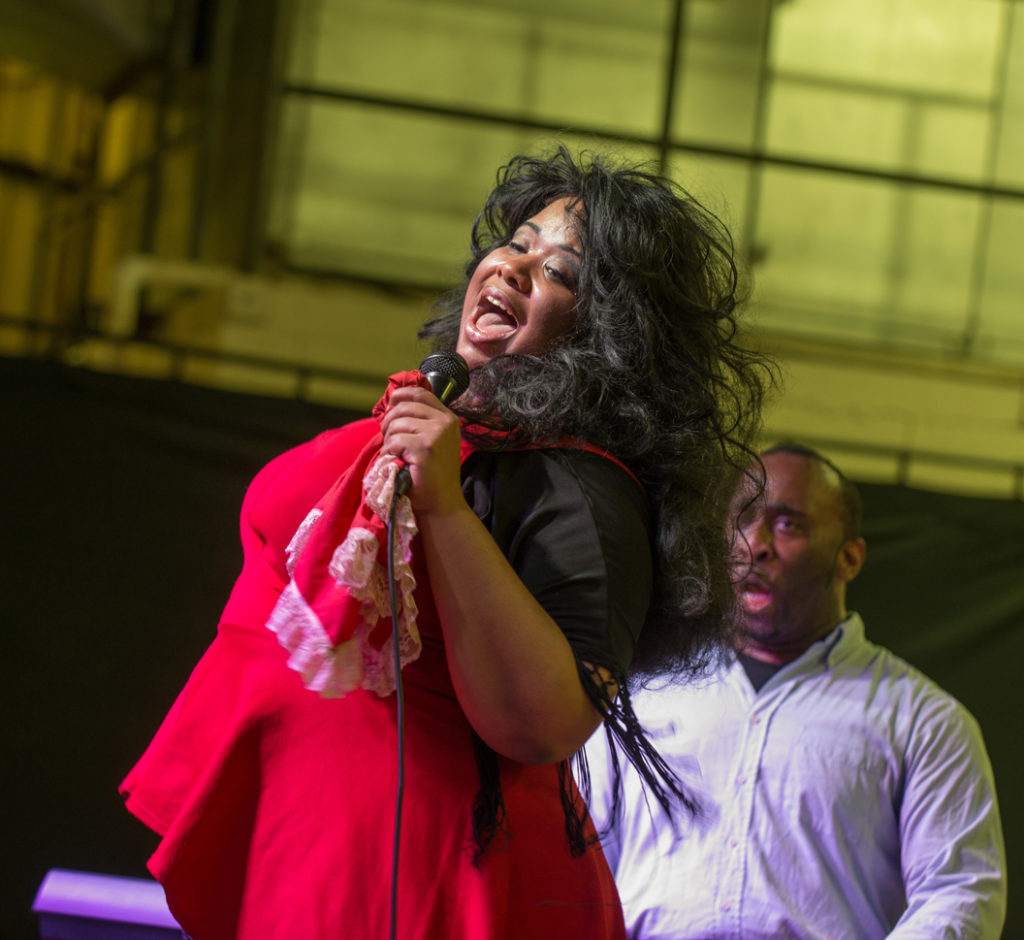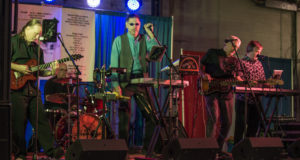 The Society enjoyed ushering in the summer of 2019 with its Celebration and would like to remind you about The Great Allentown Fair which closes the Lehigh Valley festival season at the Allentown Fairgrounds!