Music, Arts & Crafts, Food, Children's Programming, Dancing
The Great Pennsylvania Music & Arts Celebration features FREE admission, FREE parking and FAMILY FRIENDLY fun at the handicapped accessible historic Allentown Fairgrounds.
On MEMORIAL DAY MONDAY 2020, we are bringing back last year's record-attendance-breaking USO show with acclaimed Bob Hope impersonator Bill Johnson. Appearing with Johnson will be Michelle DellaFave, who accompanied the real Hope on his tours in Vietnam and Southeast Asia, and Holly Faris, who impersonates many of the stars who performed with Hope through the years.
You also won't want to miss our observance of the 75th anniversary of the end of WWII, featuring the Allentown Band and other surprises.
We are dedicating SATURDAY, the opening day of the Memorial Day Weekend, to music of all styles through the decades. Among the bands that will be featured are the Main Street Cruisers ('50s). Stay tuned for more announcements.
SUNDAY is Family Music Day with professional programs for children, including award-winning children's performer Dave Fry. During the day, emerging young singers and musicians will be given time on stage to demonstrate their talent in front of an audience. Sunday will also feature polka music to get people up and dancing.
Memorial Day Weekend 2020
Saturday, May 23, Noon – 10:00 p.m.
Sunday, May 24, Noon – 10:00 p.m.
Monday May 25, Noon – 7:00 p.m.
Stay tuned for more details!
Be part of our Celebration:
Musical performers: Click here to download our 2020 Performer application form.
Artist or craft vendors: Click here to download our 2020 Artist Market application form.
Food vendors: Click here to download our 2020 food vendor contract.
If the form does not appear after a few seconds, check your Downloads folder for the PDF, or try adjusting your browser settings to allow popup windows for pamusicsociety.org.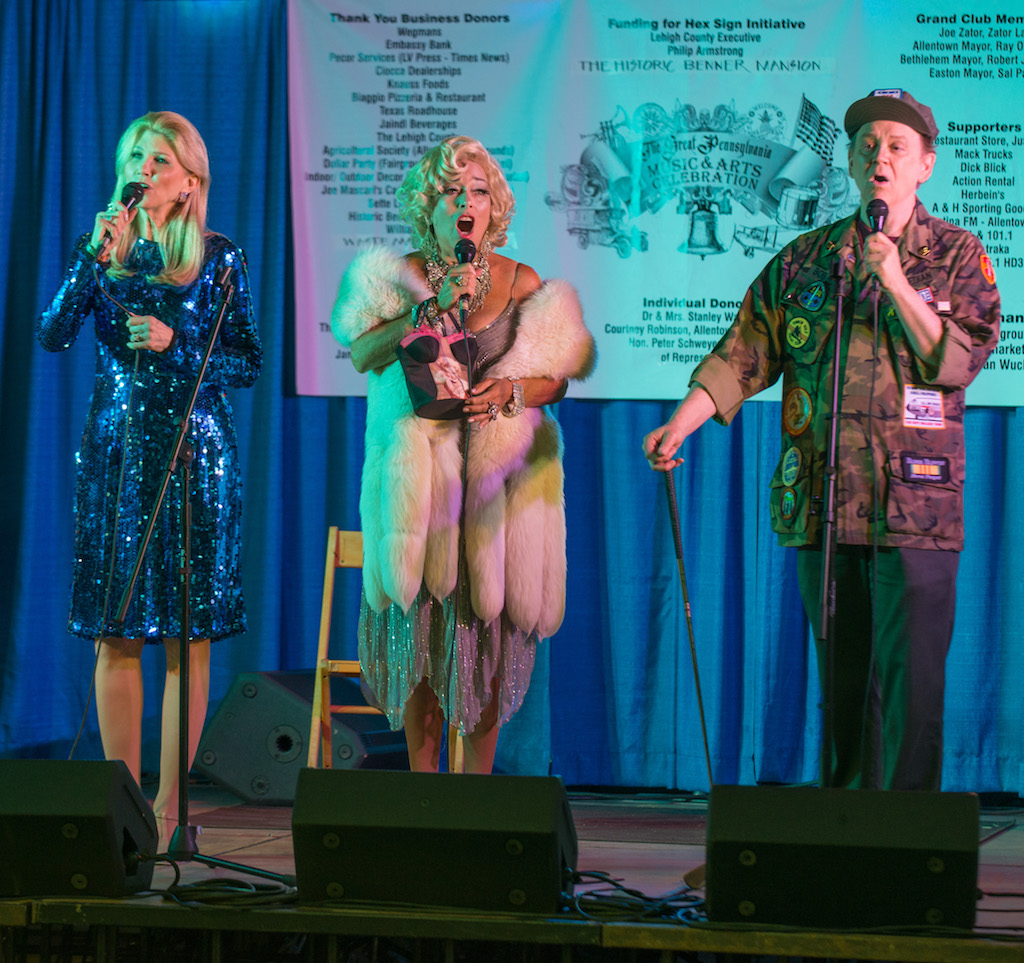 The fantastic USO Tribute Show with "Bob Hope," "Marilyn Monroe" and the "Andrews Sisters" is returning on Memorial Day 2020 by popular demand.
Don't miss this great show.