Upcoming Events
Great Beers for Great Causes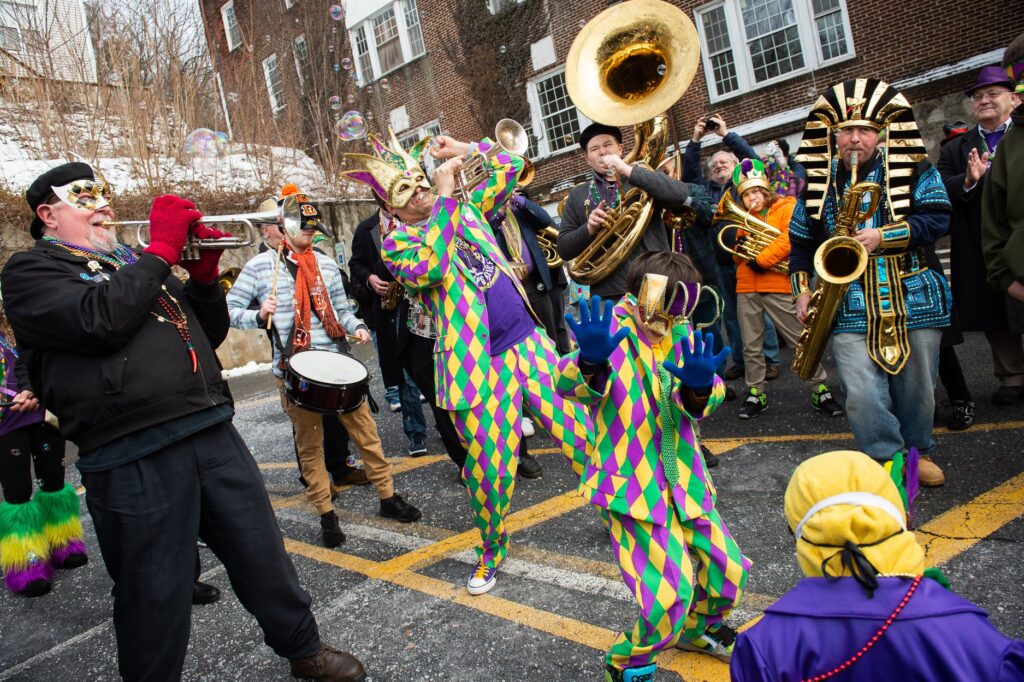 Join us as Two Rivers Brewing Company in Easton releases Streets of Easton IPA, dedicated to and named in honor of Jeremy Joseph, founder and leader of the Big Easy Easton Brass band, Easton's community based New Orleans style brass band. The BEEB spreads joy and mirth throughout the city with their performances. The name of the beer is the title of one of their signature songs, written by Joseph. They will be donating $1 for every beer sold on that day to the Pennsylvania Music Preservation Society, whose board Jeremy will soon be joining. Click here to view the event in Facebook.
Recent Events
Ritz Barbecue, Found in the 60's, Allentown Fair, and PAMPS present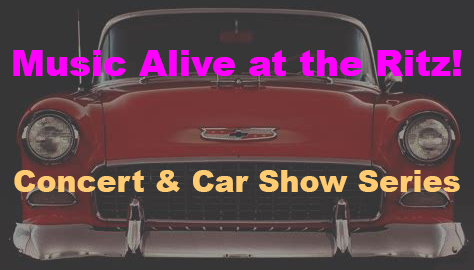 From April to October 2023, PAMPS provided exclusive VIP seating with tables and chairs under our tent for the "Music Alive" concert series and car shows at Ritz Barbecue. This seating was free for PAMPS members and $5 for non-members. Great food, great music, and great fun, which benefited Canine Partners for Life and MountainView Horse Rescue.
| | | | | |
| --- | --- | --- | --- | --- |
| April 23rd | Flirtin with the Mob | | July 23rd | The SwingTime Dolls |
| May 7th | Castaway Band | | August 13th | Flirtin with the Mob |
| May 21st | Large Flowerheads | | Sept 10th | Girl Crüe (rained out) |
| June 11th | Relics Vintage Rock | | Sept 24th | Castaway Band (rained out) |
| June 25th | Johnny's Jukebox | | Oct 8th | Johnny's Jukebox |
| July 9th | Castaway Band | | Oct 22nd | Desire |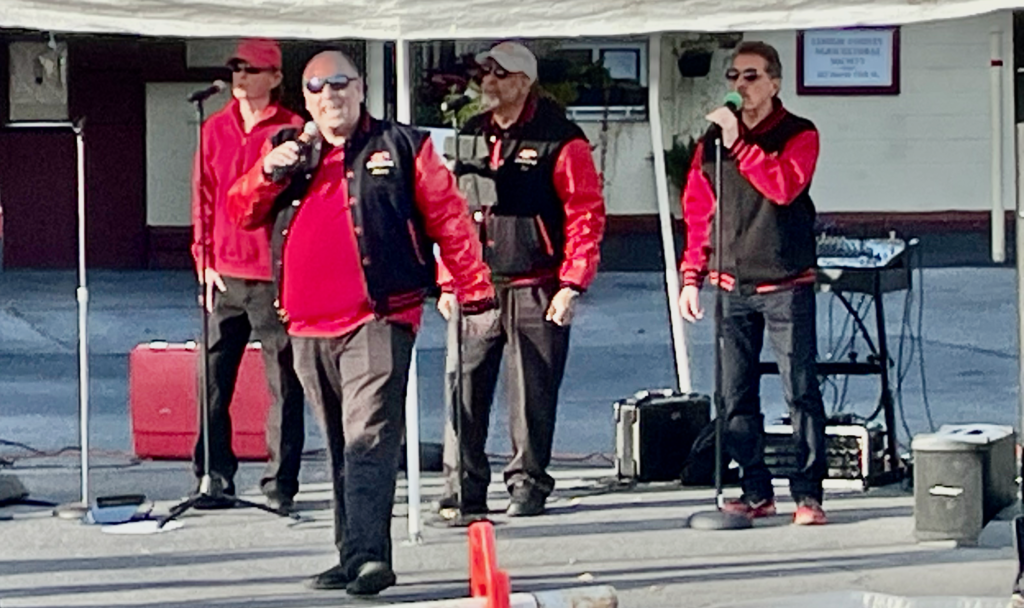 For our final concert of the year on October 22, the vocalists from the band Desire performed. They brought our concert series to an enjoyable conclusion with their superb performances of 50s and early 60s hits.
Buy a year-long membership in the Pennsylvania Music Preservation Society and get discount prices for all our events, including free VIP seating for all the Ritz Barbecue Car Show Concerts for the next year!
New memberships available by clicking here.
---
News
Fall at the Fairgrounds Series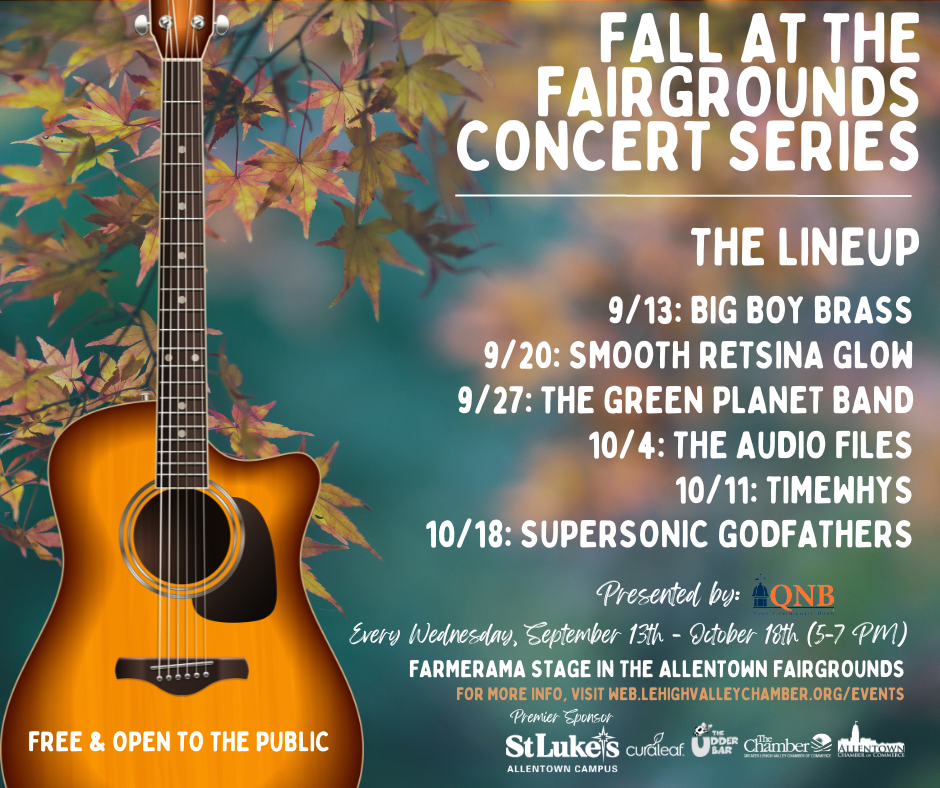 We enjoyed live music and food trucks from 5:00 to 7:00 every Wednesday night until October 18 at the Farmerama Stage at the Allentown Fairgrounds! This weekly series was free and open to the public. https://web.lehighvalleychamber.org/events.
PAMPS sponsored four bands at the 2023 Allentown Fair
The Pennsylvania Music Preservation Society was proud to sponsor, as a gift to the 2023 Great Allentown Fair, four local marching bands over four consecutive days, as part of our Music Alive series.
We are grateful to our other sponsors:
Banko Beverage · B. F. Brown & Company Asphalt Paving · Susan & Joe Clark · Meis Road Solutions & Towing · Service Electric · Signal · WilliamSigns · Yuengling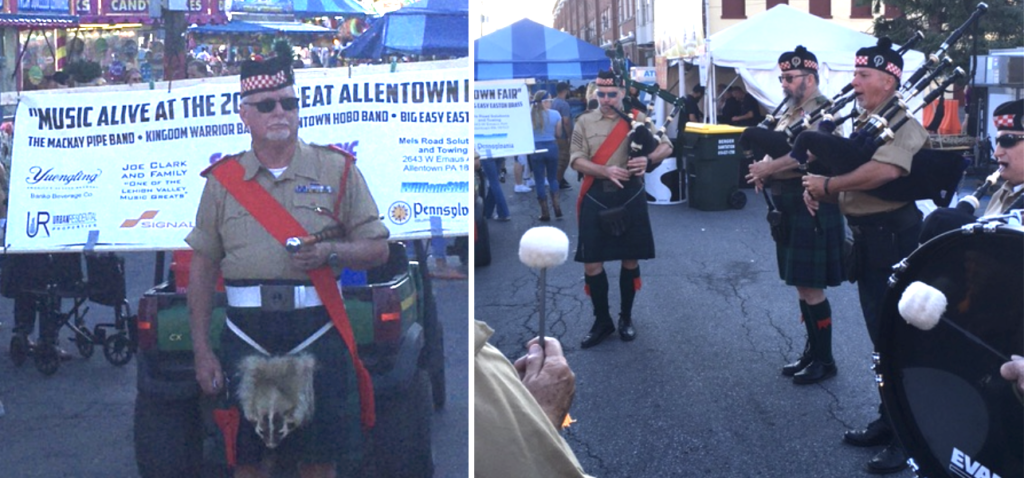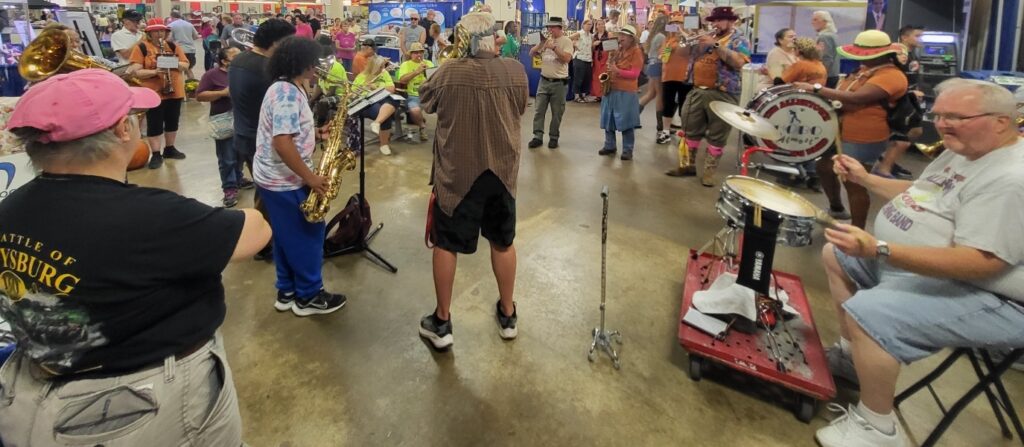 Saying goodbye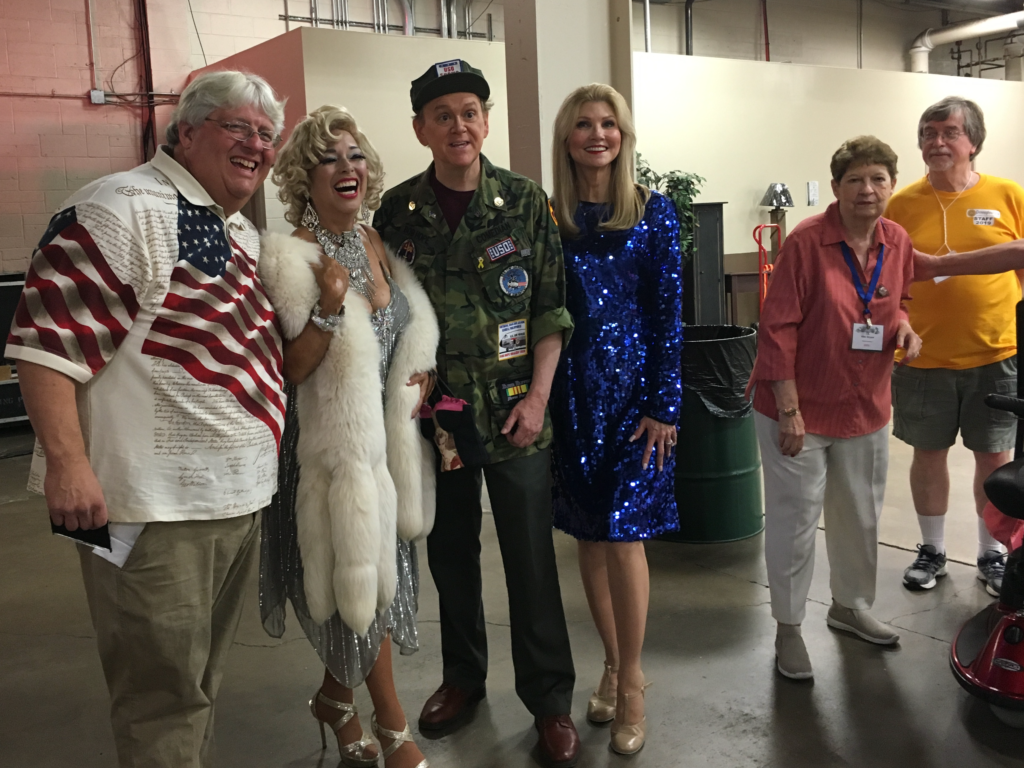 Our former board president, Jeffrey J. "Uncle Jeffrey" Tapler, passed away on October 3, 2022 at St. Luke's Hospital, Allentown. He was the husband of Sharon A. Fair-Tapler, with whom he shared nearly 35 years of marriage. Born in Allentown, he was the son of the late William F. and Marie S. (Diehl) Tapler. He was a member of Upper Milford Mennonite Church, Zionsville. Formerly, he was Chief of Police for L. Milford Twp. as well as working prior as a law enforcement officer for years with various local departments including Macungie, Emmaus, Salisbury Township, and Coopersburg. Also in Salisbury Township, he worked as an EMA Director. Jeffrey worked as a county radio dispatcher and owned Dispatch Answering Service. "Uncle Jeffrey" will always be remembered for his weekend polka music and Pennsylvania Dutch shows on the local cable TV station, cwtap.tv.
We were likewise deeply saddened when our executive director Carole Gorney Bryant passed away in June 2021 from MDS, a bone cancer pre-leukemia condition, at the Anderson Campus of St. Luke's Hospital near Easton, PA. She is survived by her husband Michael Bryant, a step-daughter Deborah, and her brother Ken Gorney of Tempe, Arizona. Carole, a retired professor, created the public relations course and taught for 25 years at Lehigh University, Bethlehem, PA. As a crisis communication expert, Carole wrote crisis manuals for Lockheed Martin and the EPA. Receiving two Fulbright Scholar awards, Carole taught journalism and public relations at a Shanghai, China university in 1991-92 and 1997-98. After retiring, Carole wrote a weekly column in addition to local theater reviews for the Bethlehem Press. Carole attended Trinity Church of Bethlehem and sang in the choir. As PAMPS executive director since 2019, Carole's biggest goal and dream was for PAMPS events to be successful. Donations in memoriam may be given to the Leukemia/Lymphoma Society.
Give Yourself & Someone You Know the Gift of Music: A Year-Long PAMPS MEMBERSHIP
A membership in Pennsylvania Music Preservation Society (PAMPS), is the gift that lasts all year. Learn More