Upcoming Events
Ritz Barbecue, Found in the 60's, Allentown Fair, and PAMPS present
Enjoy exclusive VIP seating with tables and chairs under our tent for the "Music Alive" concert series and car shows at Ritz Barbecue. This seating is free for PAMPS members and $5 for non-members. Great food, great music, great fun! These events benefit Canine Partners for Life and MountainView Horse Rescue.
Buy a year-long membership in the Pennsylvania Music Preservation Society and get discount prices for all our events, including free VIP seating for all the Ritz Barbecue Car Show Concerts for the next year!
New memberships available by clicking here.
Oct 8: Johnny's Jukebox
Oct 22: The SwingTime Dolls
---
News
Fall at the Fairgrounds Series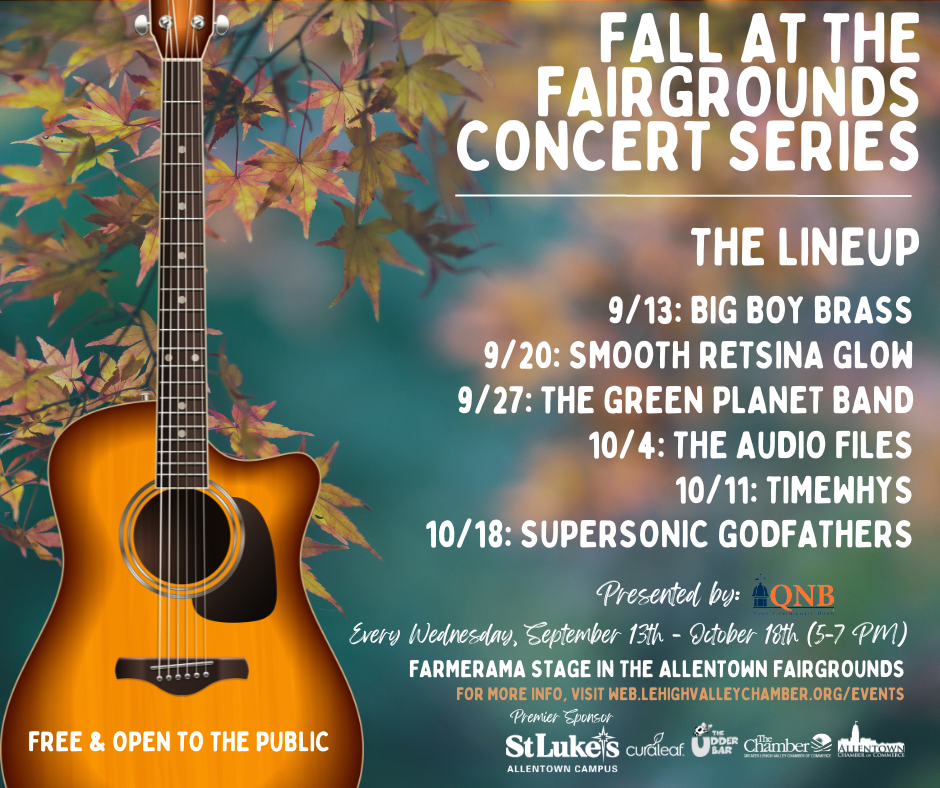 Enjoy live music and food trucks from 5:00 to 7:00 every Wednesday night until October 18 at the Farmerama Stage at the Allentown Fairgrounds! This weekly series is free and open to the public. For more info, go to https://web.lehighvalleychamber.org/events.
PAMPS sponsors four marching bands at the 2023 Great Allentown Fair
The Pennsylvania Music Preservation Society was proud to sponsor, as a gift to the 2023 Great Allentown Fair, four local marching bands over four consecutive days, as part of our Music Alive series.
We are grateful to our other sponsors:
Banko Beverage · B. F. Brown & Company Asphalt Paving · Joe Clark & Family · Meis Road Solutions & Towing · Service Electric · Signal · WilliamSigns · Yuengling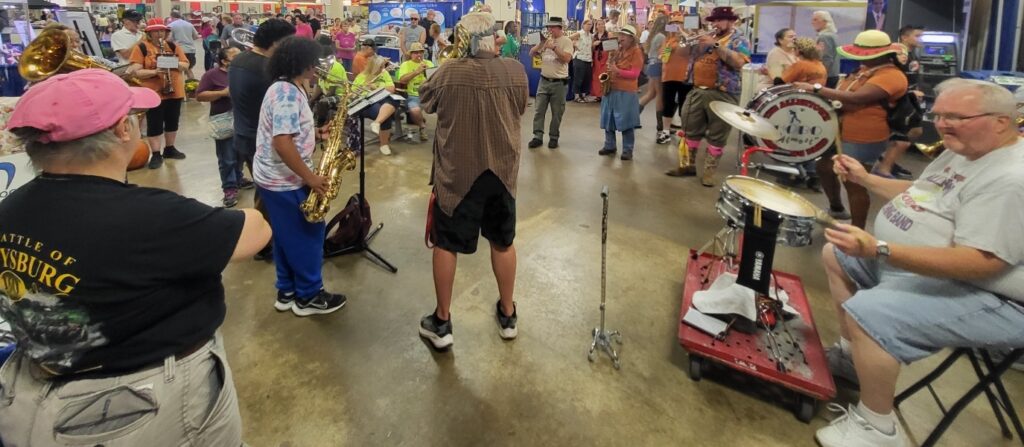 Saying goodbye